Academy Member: Todd Trusty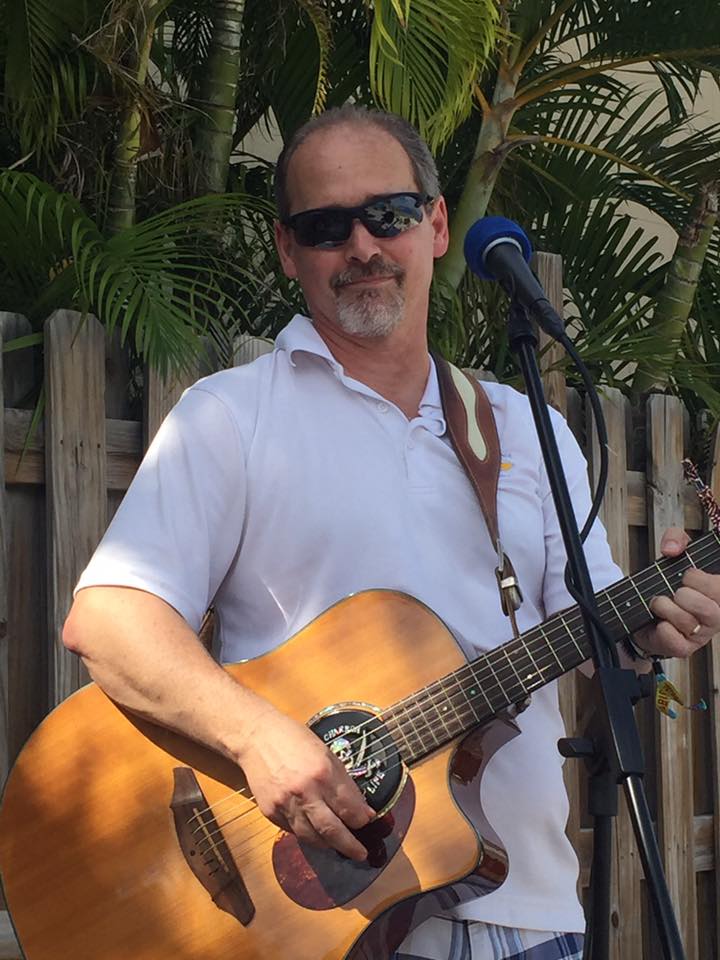 As a long-time Parrot Head, Todd has been influenced by the tropical laid back styles of Jimmy Buffett, Kenny Chesney and Trop Rock artists such as Kelly McGuire, John Frinzi and Jim Morris. Performing for people, however, was not exactly something Todd dreamed of doing since his teen years and it never seemed like it would happen…but dreams can come true. Encouragement and support from family and phriends saw Todd go from singing karaoke at New Hampshire Parrot Head Club meetings, to attending Open Mic nights and then finally breaking out the guitar and performing cover songs for his Parrot Head phriends.
Then one day in 2014 it happened, while working from home and watching friends on webcams having a great time at Meeting of the Minds in Key West, music and lyrics suddenly began to flow. Officially released in February of 2016 and debuting at the New England Parrot Head Convention, 'Paradise' is a mix of original Trop Rock and Americana music. Todd's songs began to appear in rotation in several online radio stations and a handful of songs made it onto Radio A1A's Weekly Trop 40 list. Todd officially became a member of the Trop 40 No. 1 Club when 'Dear Rick' reached the coveted #1 spot! Todd will tell you that songwriting doesn't come natural to him as he points out that it took a long time to produce his second CD. On October 1st, 2018, on his grandaughter Kiley's 3rd birthday, Todd released 'Souvenirs', containing 5 originals and 5 covers.
Todd has performed in Key West at Blue Heaven, Smokin' Tuna Saloon, the Salty Angler and has made appearances at Tim Charron's Songwriters in the Sand, Kelly McGuire's Songwriter Showcase, Tiki Man Radio's Songwriter Showcase as well as others. Todd has opened for the Southern Drawl Band, Brittany Kingery, Sam Rainwater and the No Shoes Nation Band. Todd performs locally in and around the NH/MA border restaurants as well as at various Parrot Head Club events. This will be Todd's 4th year in a row performing at the New England Parrot Head convention.