Island Fever Showcase Where: Clear Lake, IA Date: August 31 – September 2, 2018 Organizers: Isle of Iowa PHC< Bart Mason https://www.islandfevershowcase.com/ Island Fever Showcase is an event you must not miss! For the first time ever, Trop Rock music will grace America's most iconic & sacred musical stage – the Surf Ballroom. Join us…
Read More
TRMA Trop Rock Music Awards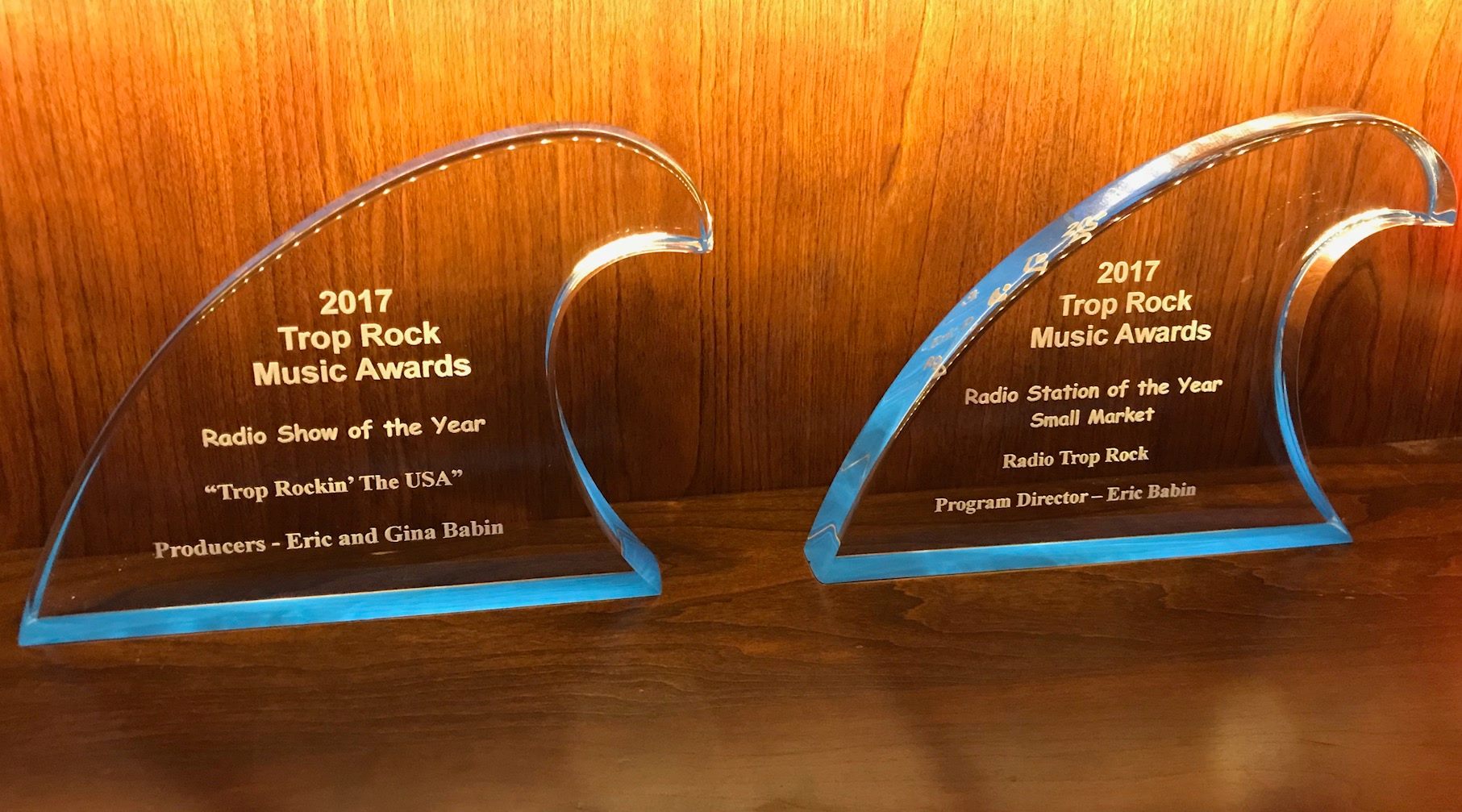 Why the awards are important...
The Annual TRMA Trop Rock Awards provide an opportunity for our Association and it's members to recognize the outstanding artists, songwriters, fans, radio stations, venues and others who make this genre so great.
The 11th Annual TRMA awards will be held Friday, November 2nd in Key West, Florida. There will be a total of nineteen awards in 2018. If you want to participate in the awards voting, sponsor our awards show, or volunteer, please click below. The nomination round runs July 2 through August 15th and the final ballot voting will be September 1 - 30.
2017
2016
2015
2014
2013
2012
2011
2010
2009
2008
2017 TRMA Award Winners
Male Vocalist: Donny Brewer
Female Vocalist: Brittany Kingery
Duo/Trio: The Detentions
Band: Boat Drunks
Entertainer: Donny Brewer
Album/CD: Winnebago Tapes Vol 1 - Donny Brewer
Song: Rum & Somethin' - Donnie Brewer & Reggie Starrett
Horizon: Jesse Rice
Musician: JD Edge
Radio Station - Mid Size Market: Radio A1A
Radio Station - Small Market: Radio Trop Rock
Radio Show: Trop Rockin' The USA - Eric & Gina Babin
Live Music Venue: Smokin' Tuna, Key West, FL
House Concert Venue:  The Yard, Tampa, FL - Mark & Sharon Leverett
Event of the Year:  Music on the Bay, Tampa Bay, FL
Fan of the Year: Colleen Fuchs
I Can Award: Donny Brewer
Songwriter of the Year: Donny Brewer
Lifetime Achievement Award: Earl Bernhardt and Pam Portner, Tropical Isle
All Paths Lead to Trop Rock!
Check Out These Opportunities to Listen to Trop Rock