Academy Member: Randy Moore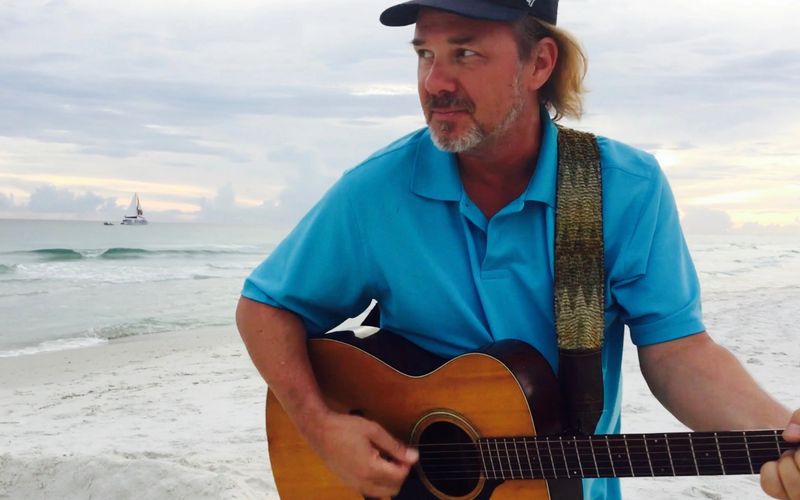 "Mister Roy (Acuff) had one of the finest bands I've ever played with. We did a goosed-up version of my record, 'Mountain Dew' and it was just so much fun. An amazing experience for a kid of 18." He made the move to Nashville to attend Belmont University to learn the modern recording arts and pro songwriting skills. Throughout the 1980's Randy C Moore toured North America and the Middle East as a featured artist with The Knott Brothers Band (because they are not brothers). They would go on to be opening shows for Hank Williams Jr., David Allen Coe, Johnny Paycheck, and Lee Greenwood. As the decade was closing Randy C Moore was back at being a solo artist and writing songs with Pat Bunch, Restless Heart, David Lee, Jessie Hunter, and rockabilly legend, Carl Perkins. " …becoming friends with Carl Perkins was about the easiest thing I'd ever done. He reminded me so much of my dad, the way he dressed and talked, a real good soul. I couldn't help but love the guy. I'm pretty sure he knew I was nervous, but it all went away with a little 'well, how ya doin' son?'… I really miss Carl"
In September 2001 Randy C Moore was the featured act at Gaylord's Opryland Hotel & Resort in Nashville when he got the call to perform a benefit concert in Red Bank, New Jersey alongside Bruce Springsteen, Jon Bon Jovi, Joan Jett, and play with several of Elvis Presley's former band mates. The two-night stand was to benefit 9/11 families of the Trade Center Tower victims. "I sang some Carl Perkins songs with D J Fontana on drums and Jerry Scheff on bass. Garry Tallent (E-Street Band) was the music director and told me this was one the most powerful shows he's ever played. As for me I sang, I preached, I prayed, I cried, I tried to give all I could to let those folks know that God cared for them in their darkest time of need…I hoped it was enough."
Throughout the 2000's Randy C Moore remained a strong live act. Opening shows for Vince Gill, Amy Grant, and Lee Ann Rimes. Soon he began to come up with the ideas that would eventually become his premier album "Hwy 59". Released in mid-2016 the 10-song set caught the ears of radio programmers and music fans worldwide and domestic.
"Hwy 59, is what I call a life record. All very personal statements and sounds, and originally intended to be a record just for me. Somehow, what I perceived as my own vison suddenly was received as broad stroke. I had no idea. It was just my own thing…" The first single, "Sunshine State Of Mind" became America's # 1 Trop-Rock hit of 2016. As the album began garnering favorable reviews (Buddy Magazine, Gashouse Radio Magazine, Whiskey & Cigarettes Show, Phlockers Magazine) and chart-topping success (Roots Music Reports, Radio A1A Trop 40, My Kind Of Country, Whiskey & Cigarettes, and many more) Randy C Moore hit the world stage. His touring has taken him from The US to China and Monaco. Randy's current ventures include a highly successful syndicated radio series "Neon Music Country Legacy" and his next album project to be released in 2019. Co=produced by Norbert Putnam (Joan Baez, Jimmy Buffett, Dan Fogelberg) with and all-star backing combo. The 11-song set is sure attain an even higher mark.
"…well, once again, I've gone back to what got me to the dance. Songs that are personal statements on an album that I am making to my own satisfaction. It's all I know how to do…Enjoy!"