Academy Member: Rick Lamb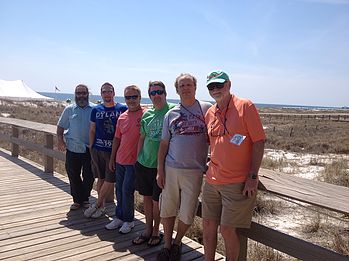 Rick Lamb and The Phin Addicts formerly known as Cruize Control have been a part of the Trop Rock Music Association since 2006 when formerly Margarita Mafia. They have entertained Parrothead groups and Trop Rock fans from coast to coast spanning 30 states and Internationally in the Dominican Republic, Honduras and Costa Rica. With the ability to provide a solo performance by lead man Rick Lamb and duo trio show, up to 6 piece for your full band sound!
We are a Jimmy Buffett tribute band as well as a rock cover band with influences on Eagles, Mellencamp, Tom Petty, Bob Seger, CCR, REO, Journey, Bob Marley, Jimmy Buffett and Rolling Stones. We have played most every main Phlocking and hope to add more to our list.
Find out more at http://www.phin-addicts.com/
Booking contact: Rick Lamb 417-849-9163 or phinaddict51@gmail.com