Academy Member: Bob Durand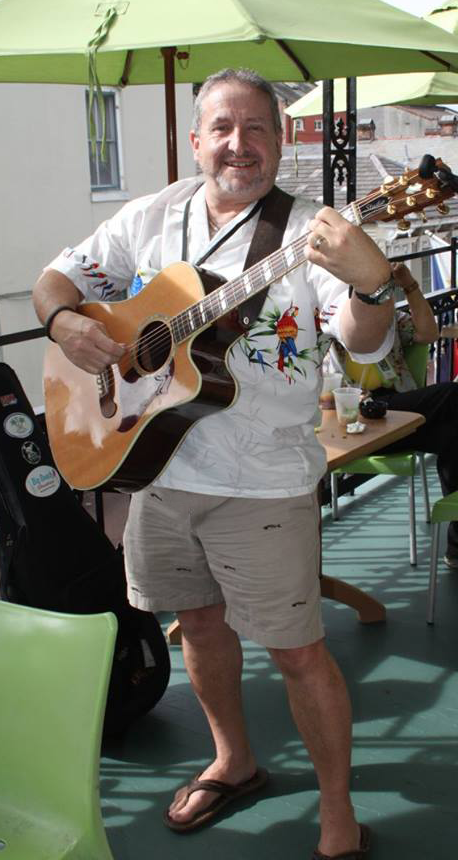 https://www.bobdurandmusic.com
Just a New Orleans Boy at the Beach!
Growing up in New Orleans as a musician gave him unique experiences but he finds his peace at the beach.
A formally trained drummer and percussionist, he grew up marching in Mardi Gras parades to rocking out on floats with his band.  His band "Keystone" was a fixture in Pontchartrain's west end bars of the 80's and 90's. Sadly, hurricane Katrina wiped out that area forever – taking part of New Orleans local culture with it. Check out his new song, "Lost bars of Pontchartrain" for a glimpse into that moment in time.
Over the years he has reinvented himself several times. He is a guitarist, singer/songwriter with a love for beach music and margaritas. Trop Rock is the genre that encompasses any music you might listen to on the beach with an umbrella drink. Bob has two cd's, a single and is a working on more music.
He now lives in Gulf Shores, Alabama with his wife Joan and dogs, Guinness and Murphy. His song, "Living in the Real L.A." documents his love for the area. He is living the dream of playing beach bars, house concerts and festivals.
You can reach him by emailing bob@bobdurand.com