Academy Member: COPA Reefers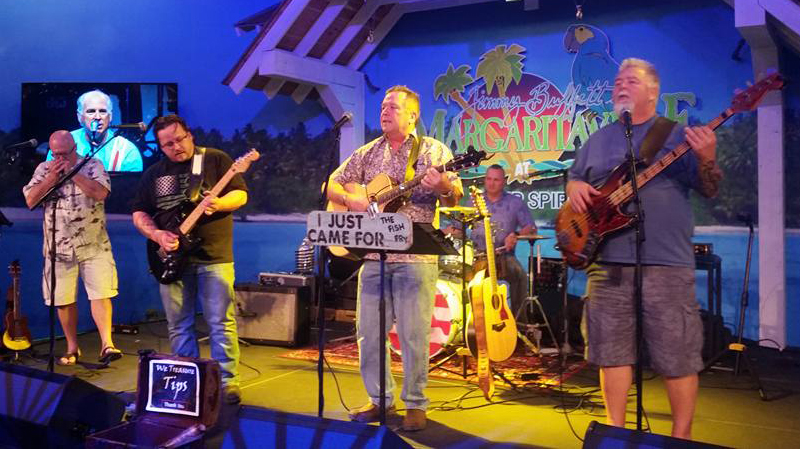 The COPA Reefers consists mainly of members of COPA (the Central Oklahoma Parrothead Association). The COPA Reefers play Trop Rock, Classic Rock, Blues, Pop, Country & their own Trop Rock Originals.
In the summer of 2012, a group of individuals decided to pursue their passion and follow their dream of making music with their friends. They started out doing cover songs by many different artists, then began to write and perform their own Trop Rock style music and still cover various other artists and genres. The current configuration of the band has been intact since 2014. They have played many music festivals and events ranging from Trop Rock & Parrot Head Club events to Classic Rock and everything in between.
Band members are Rodney Mulkey (lead vocals & acoustic guitar), Dana Flowers (harmonica, ukulele, percussion & vocals), Shawn Aaron (bass guitar & vocals), Joe Rush (drums & vocals), Bobby Gene (lead guitar & vocals), Rick Toops (keyboard & vocals).
When they're not playing music, they are actively involved in fundraising activities for various charities.
Some of the band's influences are Jimmy Buffett, The Eagles, Creedence Clearwater Revival, Zac Brown, Bob Marley, Brent Burns, The Boat Drunks, Jerry Diaz, Jim Morris, Rick Lamb, Kenny Chesney and many others.
Please contact any of the following to book The COPA Reefer Band for your event:
Dana Flowers
(405) 664-1131
Rodney Mulkey
(405) 921-4068
Shawn Aaron
(405)659-2089
ADDITIONAL INFORMATION
Website
Facebook
https://www.facebook.com/TheCOPAReeferBand
Reverb Nation