Academy Member: Flip Flop Dave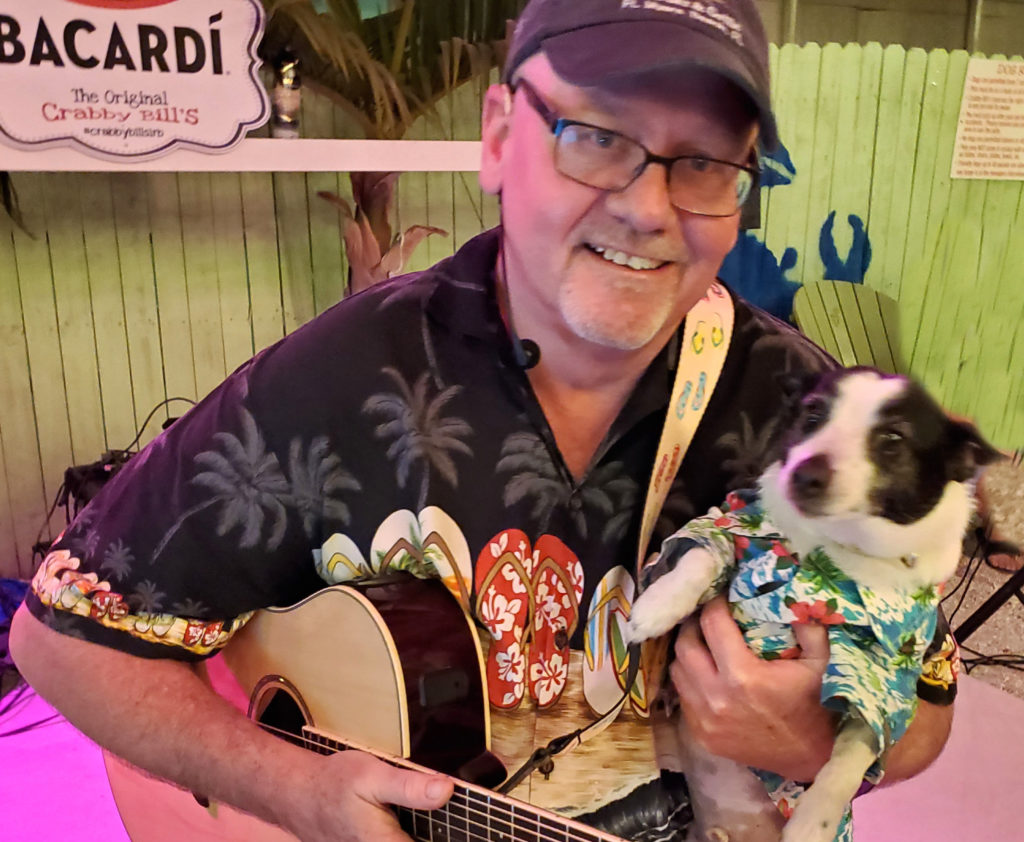 Originally from the Tampa Bay Area, Dave grew up a 20-minute bicycle ride from St. Pete Beach.  Southern rock had an early influence, but the sound and style of Jimmy Buffett really spoke to him. Growing up in a musical household, Dave originally started singing for just for his own enjoyment but soon discovered that much to his surprise, other people enjoyed listening to him too. Dave started singing in a little place called the Skunk's Nest in Wildwood Florida for free beer & tips.
Like a lot of musicians, Dave had a day job. He used his degree in Forestry with the Florida Forest Service for 25 years and would spend his weekends singing in various beach bars on both coasts of Florida. Initially he played mostly Jimmy Buffett covers, but started writing his own songs and now has several CDs of his own music.
Dave retired after 25 years with the Forest Service, and moved to the western suburbs of Chicago, but will become a permanent resident of the Tampa Bay area again in the fall of 2020.
CDs:
The Beach Is a State of Mind
Midwest Beach Bum
Wherever This Boat Takes Me
Tequila Moon (Fall 2020)