Academy Member: Fred Quistgard (Musician)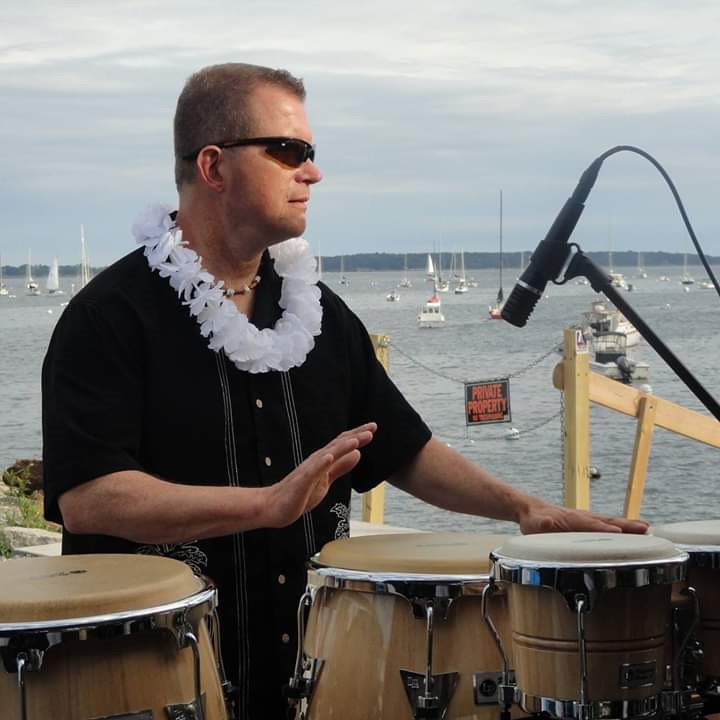 Freddy Quistgard is a percussionist in the "tropics of Maine". A musical childhood filled with piano and guitar lessons took a back seat to a long professional ice hockey coaching career. He began his trop rock adventure as guest percussionist for Maine's Corona Brothers Band in the early 2000s. Freddy then became an integral part of The Calypso Cowboys until the band retired in 2015. He then spent a couple years with Massachusetts-based  Island Castaways Band before deciding to stay by the Maine coast with the Tiki Thom Starkey Beach Band. Freddy had been performing with Tiki Thom since 2004. Freddy also performs with NH's Todd Trusty and provided percussion on his debut CD.
Freddy has experienced success as a songwriter. Fred wrote "Key West Attitude" and "If This Porch Could Talk" on Tiki Thom's "Best of Tiki" CD. Trop Rockin Magazine named "Key West Attitude" as one of the top 10 songs written about the Florida Keys. "If This Porch Could Talk" spent 6 months on Shorelife Radio's Top 20 in 2018. He also co-wrote the popular "Somewhere Down US 1" song while he was with The Island Castaways Band.
Freddy has been a regular performer in Key West in recent years. He performs with Scott Kirby at The Smokin Tuna. Freddy has shared the stage during Meeting of the Minds with a "who's who" of trop rock stars including: The Boat Drunks, James "Sunny Jim" White, Jeff Dayton, Mike Nash, Donny Brewer, Boomer Blake, Danny Rosado, Jonas Lorence, Erica "Sunshine" Lee, Isabella Stefania, Reggie Starrett, Dave MacKenney, Bill Crowley, Tim Campbell, Todd Trusty, John Patti, Ty Thurman, Cory Young and many others.
Contact Info:
Freddy@quistbardpercussion.com