Academy Member: Pup Morse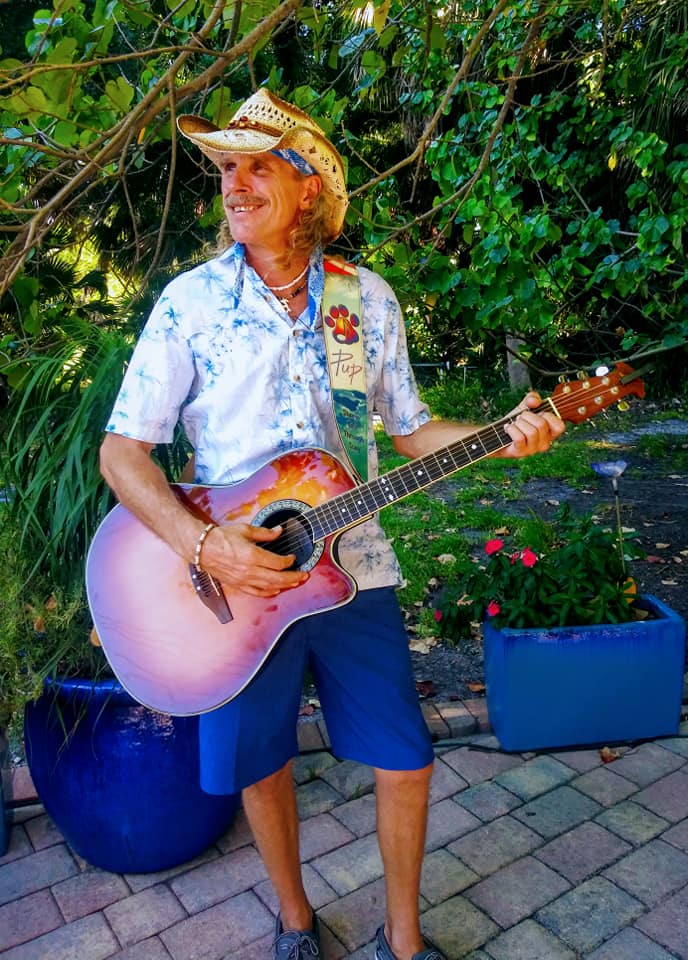 Music has always been my first passion.  From the time I was a small child singing along to tunes in the car or trying to impersonate Elvis in the shower, I always knew I wanted to sing.  Of course, sometimes life sends us on a little sidetrack before we get a chance to chase our real dreams and my life was no exception.  For a variety of reasons I didn't get a chance to really start pursuing my musical career until a little later in life.  Fortunately, however, through the wonderful support of many of you folks and the long arm of the World Wide Web, things are happening quickly these days and I expect it will only get more frenzied as time goes on.
Honestly, I love almost all genres of music, as long as it's not angry or hateful.  Country, Trop-Rock, Classic Rock and Blues have always been my favorites simply because the songs tell a lot of stories about life.  The words paint pictures that are easy to connect to because many of us have been sittin' in those same shoes at one time or another in our lives.  That's what music is to me… a universal medium that crosses all the boundaries: age, race, color, language, everything!  When people share music they are sharing a little piece of their lives together and it is a beautiful thing.  I like songs where the lyrics are clear and purposeful, whether it is a heart-wrenching ballad or a rowdy sing-along, I think it's important to hear what the songwriter has to say.
I will always do my best to write songs that have a purpose, whether it be just plain fun or something much more serious, like heartbreak or personal loss.  I will always pour my heart and soul into every song, every word, every picture, every graphic that I pass along… that is my personal promise to you.  Until we meet again, keep lettin' your heart shine all the way to the outside and share it with the world!
All dah' best!
Pup