Academy Member: Bryton Stoll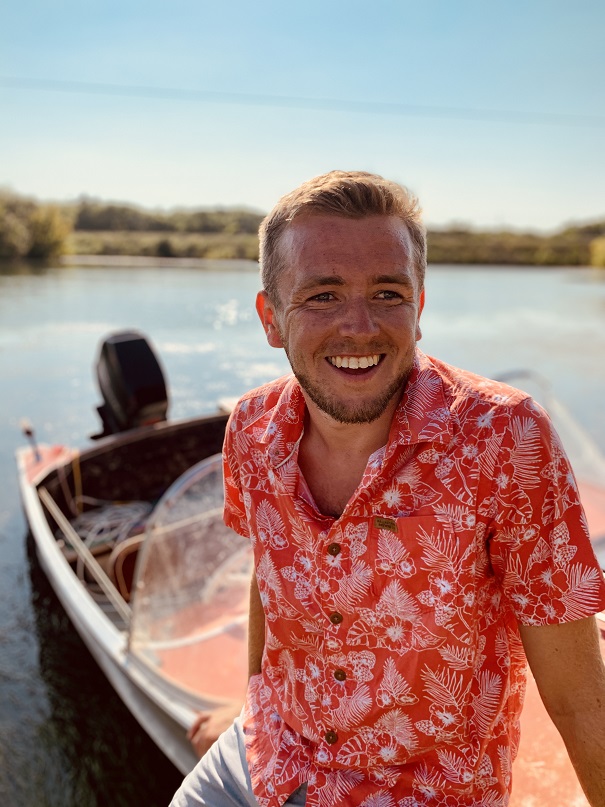 The Landlocked Sailor
Some of my favorite memories are of sitting around a campfire on a beach in Kansas while my dad played the guitar and sang. The moonlight, the stars, and the fire all danced together on the water, while the rest of us danced on the sand. There was some country, a little classic rock, and a whole lot of Jimmy Buffett.
Years later, when I picked up my own guitar, I could feel all those influences come through me in the music I played and the stories I told.
Whether it's a song about life, love, or the lack of, I want to take listeners to their own place where worries fade and solutions become more clear. I may not be able to make problems disappear, but as the Landlocked Sailor I do know how to find a beach, even in the middle of Kansas!
Growing up in Marysville, Kansas, two things have been with me from the very beginning: music and stories. I have enjoyed singing and performing for as long as I can remember, and have been fascinated by the craft of storytelling since I learned to read. I picked up my first guitar when I was 11 years old and soon learned that I could create my own stories three minutes at a time. My dad helped me set up a recording studio in the basement, and I made several CDs in high school and my early college years. Meanwhile, I started a band and began playing at the bars and honky-tonks of Kansas and Nebraska.
In 2016, it was time to take it up a notch. I recorded and released "Finger on the Trigger" my debut studio album, won Jim Halsey's StarMaker Search music video contest, and performed shows opening for country greats Shenandoah and Clint Black. Since then, I earned a degree in mechanical engineering, got a job, and bought a house, all while playing shows across the heartland and honing the craft of storytelling through music.
Following the 2019 release of my EP "Never Gonna Catch Me", it is time for another big year. My plans for 2020 include the kickoff of my monthly songwriters' series, the release of a full-length album, and a whole lot of shows. Based in Kansas City, but right at home anywhere in the Midwest, keep an eye out for this Heartland Troubadour!
Learn more about Bryton at www.brytonstoll.com