Academy Member: Bubba Beach Band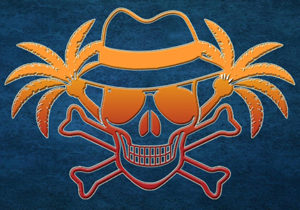 Although only three years into their journey, the band now known as The Bubba Beach Band, is already enjoying commercial success on both sides of the border with every song from their first album being in picked up by over a dozen radio stations across the US, they also were nominated for a Trop Rock Music Award 2017 for Duo/ Trio Of The Year, in Key West Florida. Songs including "Parrothead", 'Stay', 'Havana Rain', 'Waves', 'Overboard & Underdressed' and 'No Particular Reason' have been creating a huge buzz among Trop Rock fans everywhere.
Fronted by Jeff Gallagher and backed by percussionist "Uncle Dik", both of whom are former country music outlaws who have shared stages with such MEGA stars as Blake Shelton, Lady Antebellum, Jason Aldean, Montgomery Gentry, Martina McBride, Trace Adkins and many more. Their music has been featured on many major market radio stations along with MTV in the United States as well as being heard by millions at UFC 87.
Even with having to change the name of the group and deal with member changes, the group is having another great trip around the sun, and hope you will join "Vacation Nation" and accompany them on their journey as The Bubba Beach Band.
Find out more at http://bubbabeachband.com/