Academy Member: Flip Flop Boys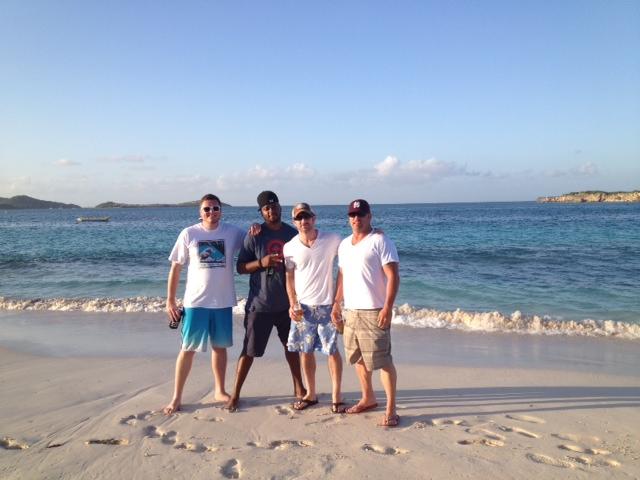 The Flip Flop Boys are an interactive musical experience. Come experience a live show where you are part of the act!
There is always an extra microphone, tambourine, bongos and many other interactive games on hand to engage the crowd.
The band combines the country soul of the Gulf Coast with reggae vibes from the ocean to produce a saltwater twang.
The band is adaptable and can play from a 2 to 6 piece configuration, band members hail from Mississippi to Miami to the Isle of St. Maarten.
This diverse lineup brings a distinct flavor to their tunes and are sure to provide a great time for all!
The Flip Flop Boys release their debut album on Feb 23, 2013!. The debut self-titled album features a sound that reflects the spirit of the gulf coast. After touring heavily last year along the beaches of the southeast filling up venues with fun cover shows, the flip flop boys time on the road led to plenty of down time during the day lazing on the beach to create the backbone to these songs, plus many more not featured . The Flip Flop Boys blend a heavy dose of reggae rhythm courtesy of drummer Miki Victor, who hails from the island of St. Maarten, with the rock and twang influences brought in by lead vocalists Joe Lowder from Tupelo, Mississippi and Doug Dolan from Miami, Florida. The two singers split time in front of the mic, but rather than be singled out, the vocalists prefer to find harmony wherever possible! Lastly, keyboardist Elijah Gee's jazzy and R&B flavor layers on top of the sprinkles of rock, reggae and twang provided by the rest of the band's influences to provide the mix to create that gulf coast rockin reggae sound.
Find out more at https://www.theflipflopboys.com/