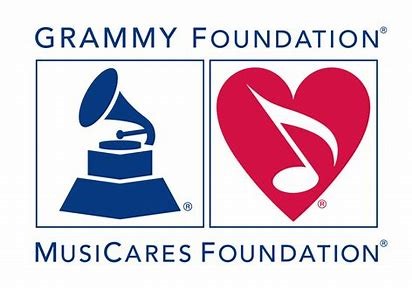 Sponsor: MusiCares Foundation
The MusiCares Foundation is a non-profit organization started by the Recording Academy (Grammys) whose primary purpose is the be a financial safety net for music professionals.
Over the years, the music industry has evolved into an amazing worldwide network of individuals and multinational conglomerates grossing more than $50 billion a year. Yet, disturbingly, the very people whose creativity and ingenuity fuel this massive cash machine have few places to turn in troubled times. The tragic health and financial hardships faced by too many members of our musical family prompted the Recording Academy's establishment of the MusiCares Foundation more than 25 years ago.
It is the mission of MusiCares to ensure that music people have a place to turn in times of financial, medical or personal crisis. Its primary purpose is to focus the attention and resources of the music industry on human services issues that directly impact the health and welfare of music people. They provide a safety net of critical assistance for music people in times of need. MusiCares' services and resources cover a wide range of financial, medical, and personal emergencies, and each case is treated with integrity and confidentiality. MusiCares also focuses the resources and attention of the music industry on human service issues that directly impact the health and welfare of the music community.
MusiCares has offices in Los Angeles, Nashville, and New York.
You can learn more about the MusiCares Foundation at www.musicares.org