Academy Member: John McDonald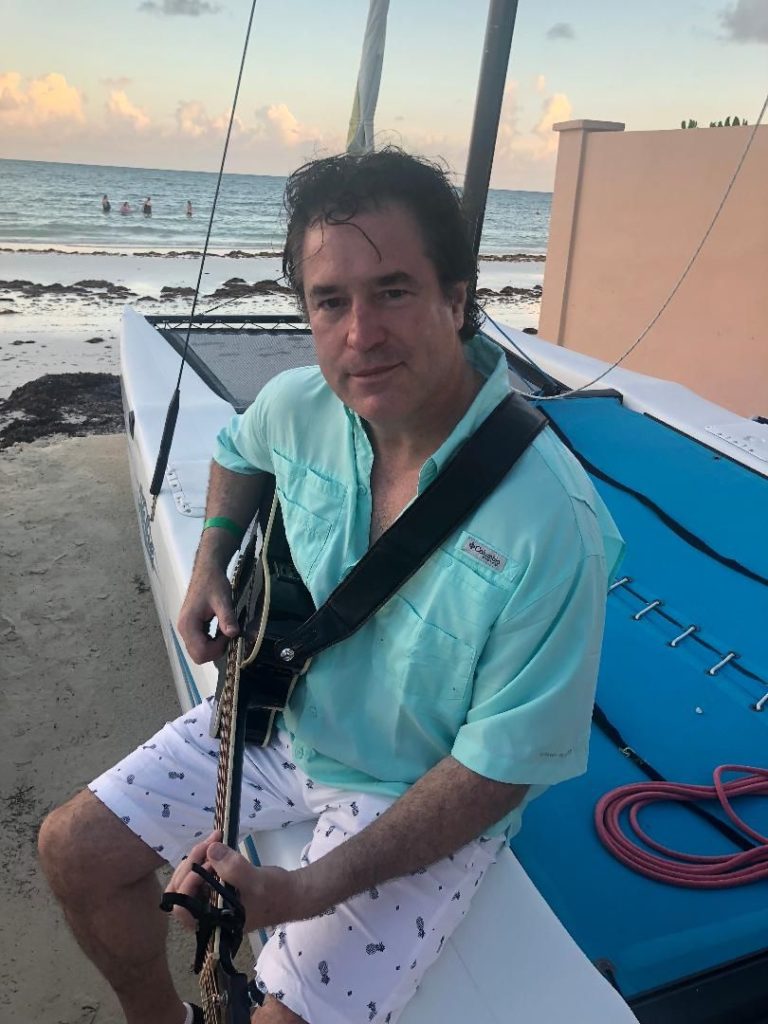 Long before his move to Florida from the Mid-Atlantic, singer songwriter John McDonald was influenced by Bob Marley's Jamaican reggae, Jimmy Buffett's Caribbean rock and Paul Simon's South African and Brazilian rhythms.
Now based on the Atlantic Coast of Florida, John McDonald and his band the Mango Men perform their own distinct, high-energy brand of Trop Rock and fun, feel-good Classic Rock, Floribbean-style!
John's immersion in sub-tropical life influenced his approach to recording the music on his upcoming 2021 CD, Islandology.
Not unlike 'Floribbean' chefs in South Florida who creatively mix and match Afro-Caribbean, Jamaican, Central and South American cuisines, he and his long-time band mates, drummer Kevin Kornicki and guitarist Dale Cinski, tap their mutual appreciation of Latin, reggae, world beat, calypso and island-based rhythms when performing live or recording John's new songs.