Academy Member (Musician): Quincy Yeates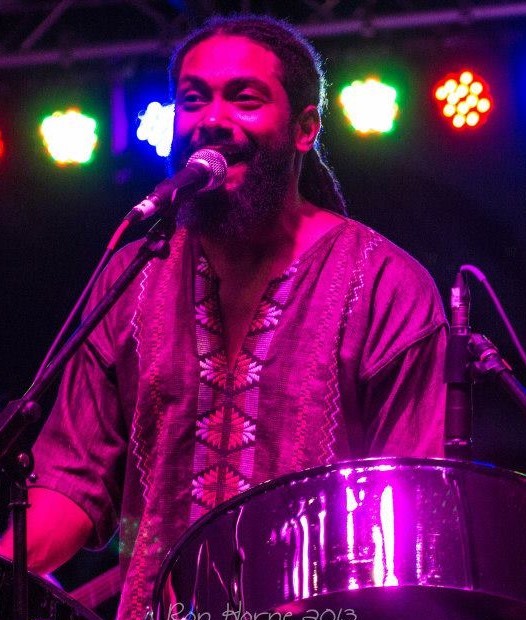 A naturally gifted songwriter born on the Caribbean Island of Tobago, his journey into music began at age 10 where he started playing Clarinet, then promoted to Oboe for the Tobago Youth Orchestra helmed by the great Newman Alexander. With the push of his Grandmother, Hermia Yeates, a retired Elementary/Primary School Principal, lessons in Piano, Guitar and Steel Pans quickly followed.
At age 11, performing 2 of his original pieces with orchestral mate Stacy Frith, he placed 3rd in the Nationally Televised Talent Show "12 and Under", hosted by the beloved Aunty Hazel. He was the first (and maybe only) child to place in the Finals of the competition using original compositions.
At age 15, with his musical works expanding into church and school choirs, aided the Scarborough Methodist School Choir in winning the prized President's Cup for Large Ensemble Choir as the Piano Player and Assistant Musical Director. A year later he received the highest score at a Piano Duet competition performing a classical movement with fellow piano student Cylon George. They were however excluded from winning the grand prize because it turned out that they had not been given the full piece of music. After graduating high school, he took the next year developing a special liking for the steel pans, playing in a Steel Band led by Glenford Broomes, that would frequent the island's beach hotels playing for tourists.
In 1995 at age 17, he emigrated to the US to study Pre-Med Biology at the University of Tennessee. Two years later in 1997, alongside Matt Hall and Tod Sheley, he formed the band St. Somewhere, releasing their first CD, POSTCARD. With songs like the wildly popular CD namesake "Postcard" (written by Quincy and Matt) and the widely used 'wedding song' ballad "Deep in my Heart" (written by Quincy and Paul Bobal), they quickly became a National Touring act. By the end of their tenure in 2002, they had released 3 albums ('Postcard', 'Wave Your Flag' and the self-titled 'St. Somewhere', opened for Steppenwolf, played for 14,000 people at the opening of Margaritaville Orlando-City Walk and played with Jimmy Buffett himself on one unforgettable Halloween night at Margaritaville Key West.
With all the original members except Quincy gone, he took the band in new direction in 2003 and 2004. Teaming up with Dave and Trey Sansom and drummer Kevin Wiley, they were awarded a Jägermeister sponsorship and hit the jam-band circuit, culminating with the opening for George Clinton and the P-Funk AllStars at the famed Ziggy's in Winston-Salem, North Carolina.
After a four-year hiatus from live performances, Quincy partnered with friend and fellow songwriter 'Tall' Paul Bobal in 2009 to form the group 'Ramajay Intercoastal'. Their songwriting efforts have led to some groovy and infectious tunes and the Grammy Nominated album "Jamboulé", including the namesake song written by Quincy and featuring one of his heroes, the incomparable steel pannist and percussion hall of famer, Andy Narrell.
In 2018, he obtained dual citizenship becoming a US Citizen.
With an extensive writing and publishing catalog, he continues to write music in all genres for musicians in the USA and Trinidad & Tobago.