Academy Member: Jack Mosley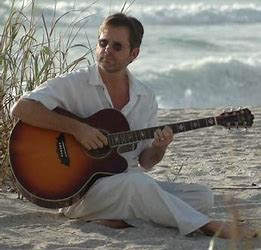 Jack Mosley, originally from Panama City Florida, is considered by many to be one of the best "TropRock" song writers and entertainers in the country. As an entertainer, Jack has performed all over the United States and the Caribbean and has opened shows for artist such as Johnny Cash, Tanya Tucker, Phil Vassar, The Warren Brothers, and Bad Company to name a few.
Jack is a natural born story teller and that is obvious when you listen to the songs he writes. It is no wonder that his early influences were Dan Fogleberg, Harry Chapin and Jimmy Buffett.
After living in Nashville for nine years honing his song writing skills, Jack and his wife Debra re-located back to his home State of Florida where he quickly fell into the "TropRock" music scene and started writing the kind of music that is near and dear to his heart.
Six Cd's later, Jack has proven he made the right move. With his CD's being played on radiomargaritaville.com, jimmydreamz.com and almost all of the other TropRock radio stations (both internet, satellite and standard FM), and performing shows from Key West to Michigan, he has firmly established himself as a major force in TropRock music.
Jack is also a co-producer for an annual "TropRock" event in Pigeon Forge TN called TropRocks the Smokies. At this event, Jack brings in the best TropRock artist from around the country to perform their music in a theater setting with a backing band made up of some of the finest musicians Tennessee has to offer.
Jack is available to perform either as a solo artist or with his band, and in addition to his original music, he has years of experience performing cover songs.
Find out more at http://www.jackmosley.com/