Academy Member: James "Sunny Jim" White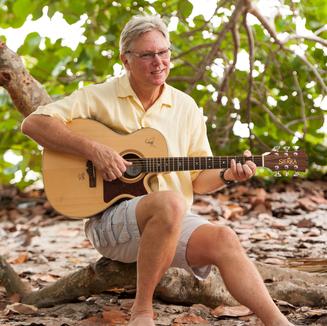 I've been writing and performing my own music since I was a teenager in California. After college I decided to follow my passion for music and make it my career. After more than a decade on the music scene in Northern California, and a short stint in Nashville, my career path turned south to the Caribbean. For 12 years I lived in the Cayman Islands as artist-in-residence at the Hyatt Regency Grand Cayman, one of the finest resorts in the Caribbean. In 2000 I left the expatriate life in the Caribbean and moved to Florida's beautiful Suncoast, where I now live near Sarasota.
I write what I know from experience, and I just released my 10th CD of original music. Beach songs, romantic ballads, fun-loving and upbeat Soca and reggae tunes, sailing adventures – my songs tell stories of life in the Caribbean and the tropical sunshine. I take my music from coast to coast in the U.S. for Parrot Head Clubs and other people who love the island lifestyle. My travels also take me to exotic destinations which inspire me to write more music!
Find out more at https://sunnyjim.com/