Academy Member: Sheree Cade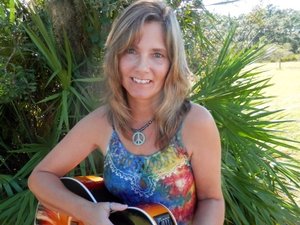 Sheree has been a musician all of her life and always had the dream of having a career in music. She was born in St. Louis, MO but when her TV/Radio personality father, Fred Moegle, decided to build a radio station in the small northern town in Minnesota near where they owned a cabin, he moved the family to Minnesota. This is where Sheree grew up.
Always being attracted to the guitar and owning several toy guitars at an early age, she was given a ukulele at age 8, then her first real guitar at age 10 and took three years of lessons from the high school band teachers wife.
Sheree started performing live at age 12 at local events, nursing homes, and churches, and began writing original songs at around that same age.
Her first experience in a professional recording studio occurred at age 17 and for many years beginning in her early 20's Sheree co-owned and operated a world class recording studio in the Minneapolis, MN metro area where she honed her recording skills and helped a great number of other artists with their recordings.
When that part of her life came to a close, Sheree took a hiatus from writing, singing, and playing on a regular basis, until something magical happened…. She met her husband Jerry Cade, and he asked her if she wanted to go to a Jimmy Buffett concert…. A what? Who? Is he still around?!! A Parrot Head? What's a Parrot Head?!!
Well, this brings you to where this chapter of her life began and has brought her to the present day where she is writing, singing, playing Trop Rock music, and loving life! UPDATE: I moved to the Magnolia State of Mississippi, and the music continues! Stay tuned!
Find out more at https://store.cdbaby.com/Artist/ShereeCade