Academy Member: Southern Drawl Band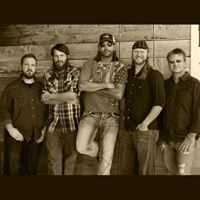 Southern Drawl Band from Knoxville and Nashville Tennessee: "is Southern Rockin' Country music with a twist of lime distilled in the backwoods of Tennessee."
Southern Drawl Band has been touring the U.S. from coast to coast since it's beginnings in 2012."Tirelessly building our grass roots fan base from the ground up is the key to our success" says Mike Nash, frontman and guitarist for the band. "We have been honored to have won several awards for Band of the Year as well as Entertainer of the Year beacuse of the support of our incredible fans who will regularly drive hundreds of miles for our shows and who have spread our message like wild fire".
During their rise, Southern Drawl Band has had the honor of gracing the stages of many major artists. From legends such as Lynyrd Skynrd, Charlie Daniels Band and Jimmy Buffett to classic country artists like Aaron Tippin, Neil McMcoy, and Pure Prarie League right up to modern day stars such as Brantley Gilbert, Blackberry Smoke and Justin Moore.
Much like their derivative name, Southern Drawl Band is a melting pot of sound, styles, attitude and entertainment. Defined in categories like Country, Southern Rock, Tropical Rock, and even Bluegrass, Southern Drawl Band attracts a range of listeners from a broad spectrum of music genres and audiences. Their unique trait of extraordinary music and song writing, along with impressive entertainment style and unforgettable live performance is what sets this band apart from others in their class.
Find out more at http://artistecard.com/southerndrawlband