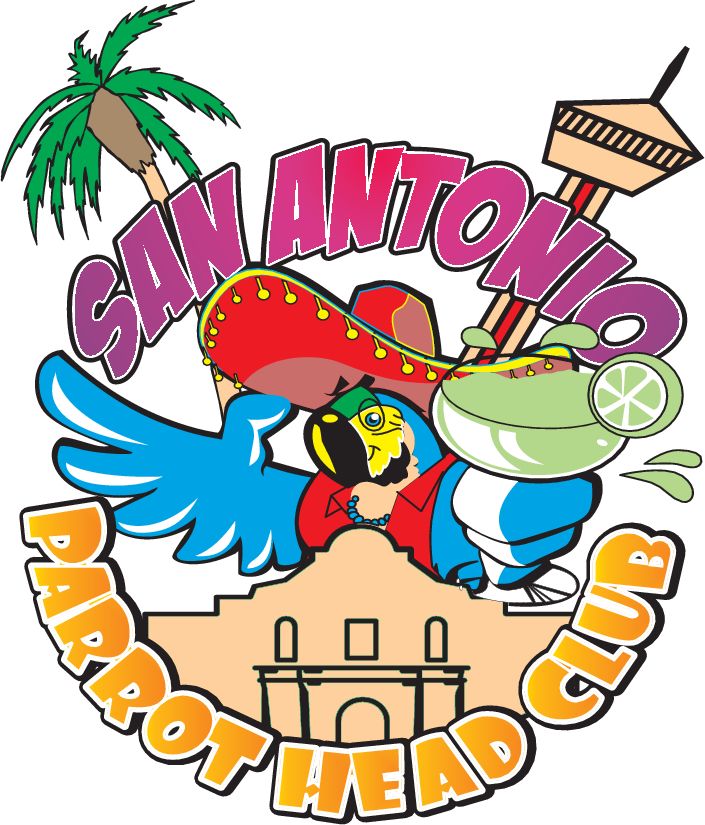 Sponsor: San Antonio Parrot Head Club
The San Antonio Parrothead Club (SAPHC) is a non-profit organization whose purposes are to provide means of interaction for people interested in Jimmy Buffett music and the tropical lifestyle and to assist the community in charitable and environmental activities.
SAPHC is a local chapter of the main sanctioning body for all parrot head clubs – Parrot Heads in Paradise, aka PHiP. The PHiP website is www.phip.com. The SAPHC is currently one of 230 other Parrot Head clubs across the U.S., Canada, and even in Australia! Be sure to visit the www.phip.com website!
The SAPHC is the 2009 recipient of the Golden Coconut Award. Each Year, the Golden Coconut Award is awarded to the winner of a blind essay contest, a deserving Parrot Head Club, emblematic and in recognition of the outstanding Charitable and Environmental efforts of ALL Chartered Parrot Head Clubs. Clubs can only win this prestigious award once in their lifetime! http://www.phip.com/club-winners-2009
The San Antonio Parrot Head Club is also a proud member of the Parrot Heads in Paradise South Region! The South Region is currently comprised of 25 Parrot Head Clubs in Louisiana, Texas, Arkansas and Oklahoma! The South Region is a collection of great clubs and "colorful characters" that we highly recommend that you get to know! Check out their club web sites and events! Several are close by and all members are encouraged and invited to attend other clubs events. Go to the link for the South Region calendar: http://www.localendar.com/public/PHiPSouthRegion.
"Party With a Purpose" – Leave It Better Than You Found It and Have a Blast While Doing It! Common threads run through all PHIP sanctioned Parrot Head clubs. While most folks think of Parrot Heads as free spirits that enjoy lying around on the beach in their Hawaiian shirts and sipping margaritas, there is another side that a lot of people are not really aware of. While we may party hard, we also work diligently in giving something back to our community. In the thirteen year period 2002-2014 the clubs in PHIP donated $39.9 million and almost 3.4 million volunteer hours. In 2009 the San Antonio Parrot Head Club was awarded the PHiP and Margaritaville "Golden Coconut Award" for Outstanding Performance in Community Service. In June, 2014 the SAPHC was named the San Antonio United Way Volunteer Group of the year for community service. For the year 2016 the SAPHC donated over $30,000 in money or charitable items and had 1,600 volunteer hours of community service.